Here it is Ink Lovers! Our first promo set of 2022!
We've decided to go with an Australian Flora and Fauna set this month and we've included a lot of pop culture references
as well as some kawaii lil pieces in there. Check out our pieces on offer below and send us a message if keen to book one in.
Each design will only be done once.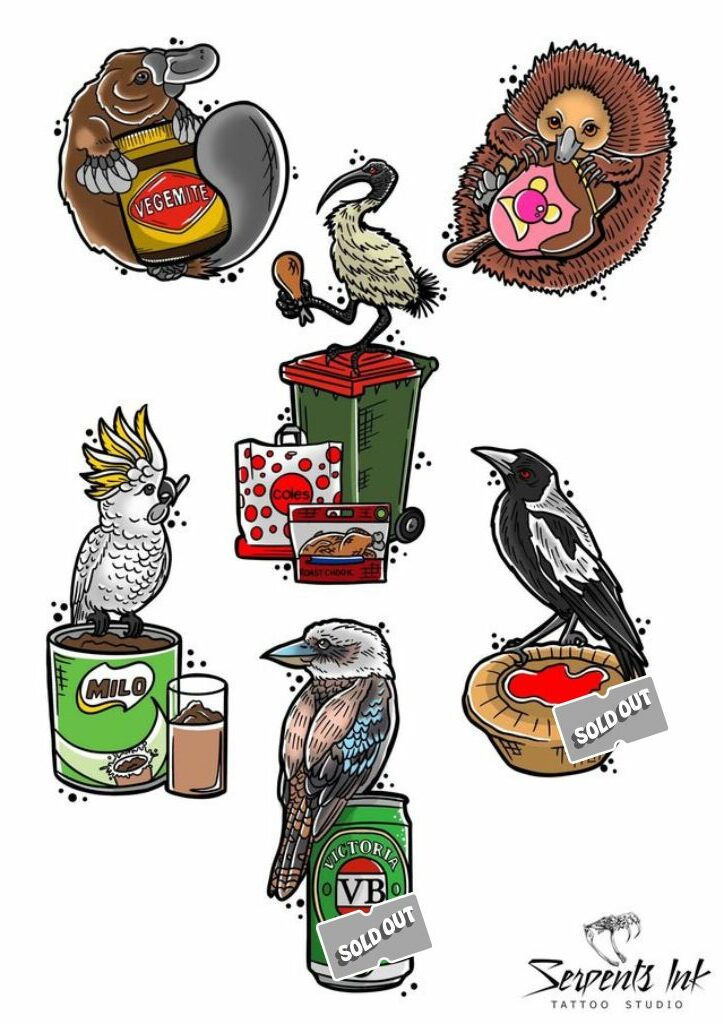 Page 1
$200 each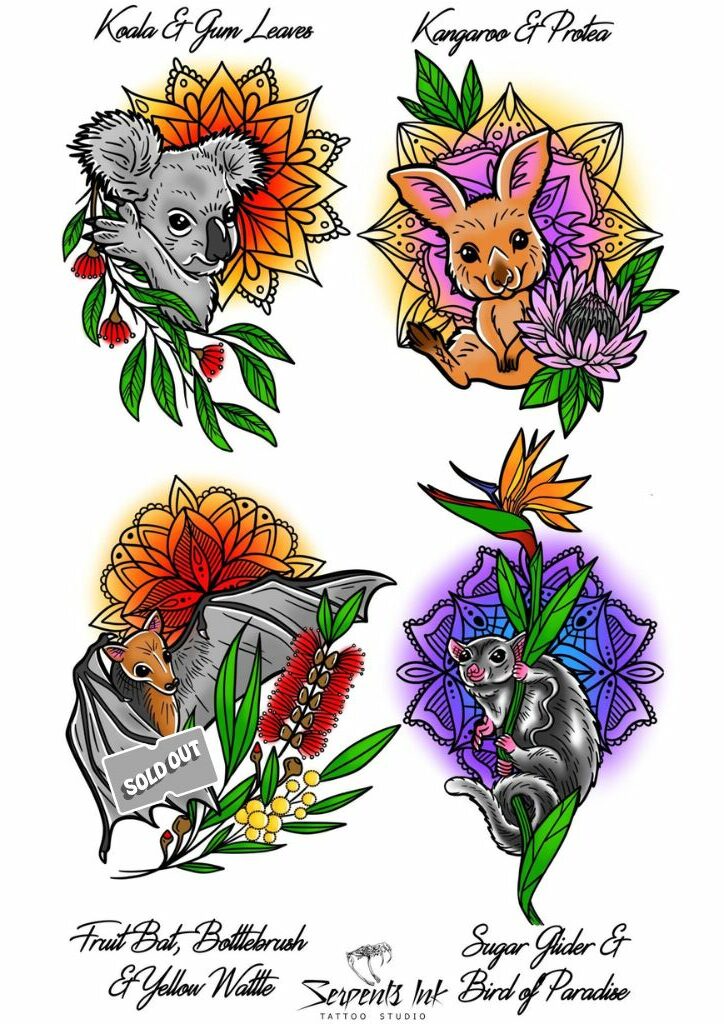 Page 2
$320 each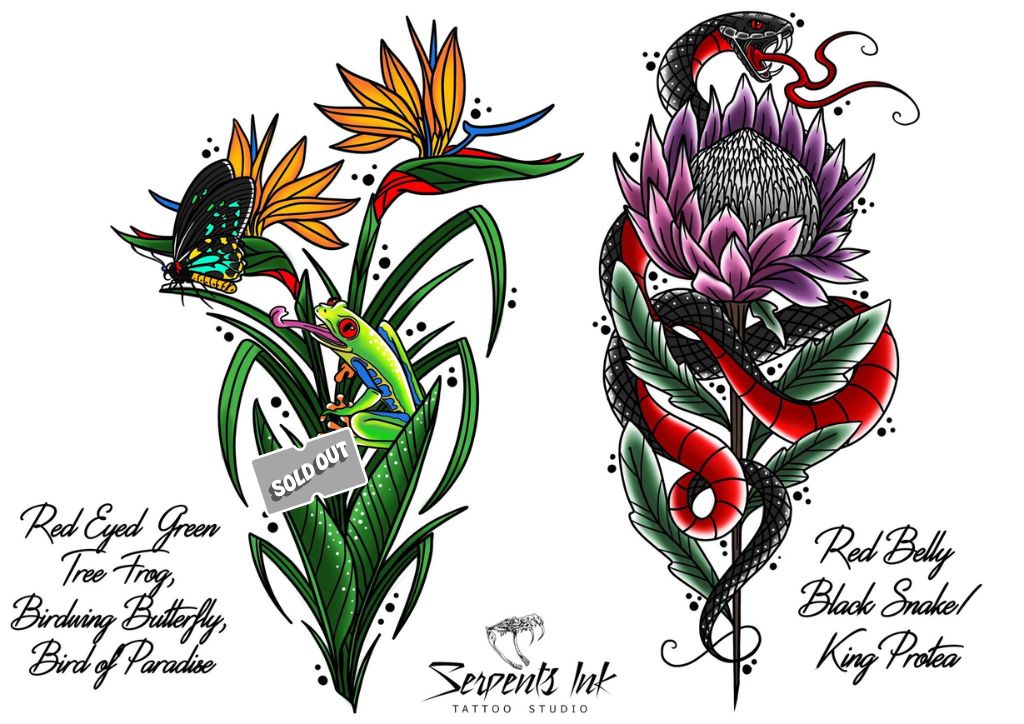 Page 3
$480 each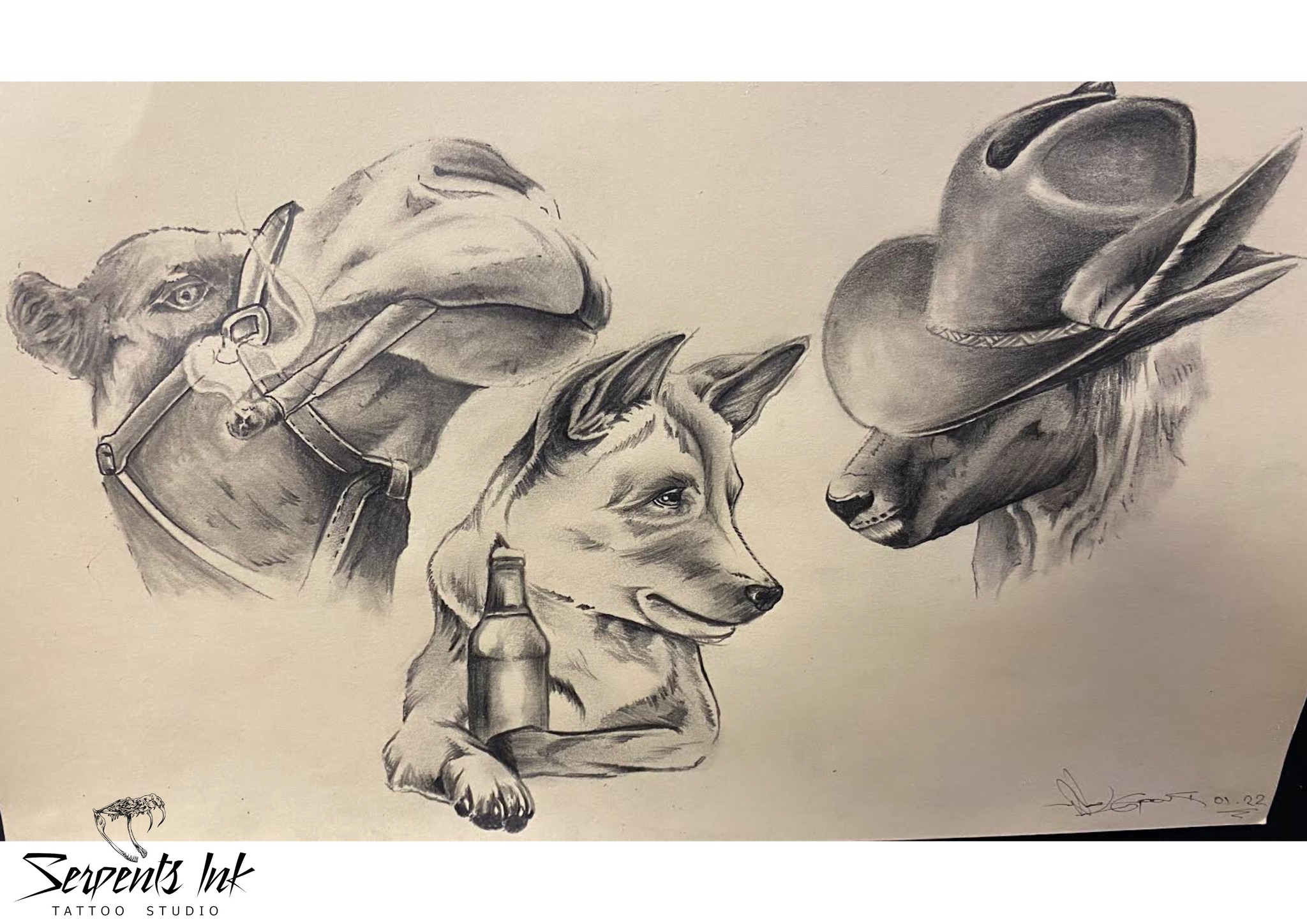 Page 4
$320 each