May the 4th be with you! Bust out your lightsabers and give us your best Wookiee calls,it's time for a Star Wars Promo Set!
Check out our designs on offer below and pew pew us a message if keen to book one of these in.
Our talented friend Sam @samuel.designs designed and donated the very last page in this set.
You may be seeing more of his work very soon
This page will be tattooed by Ali.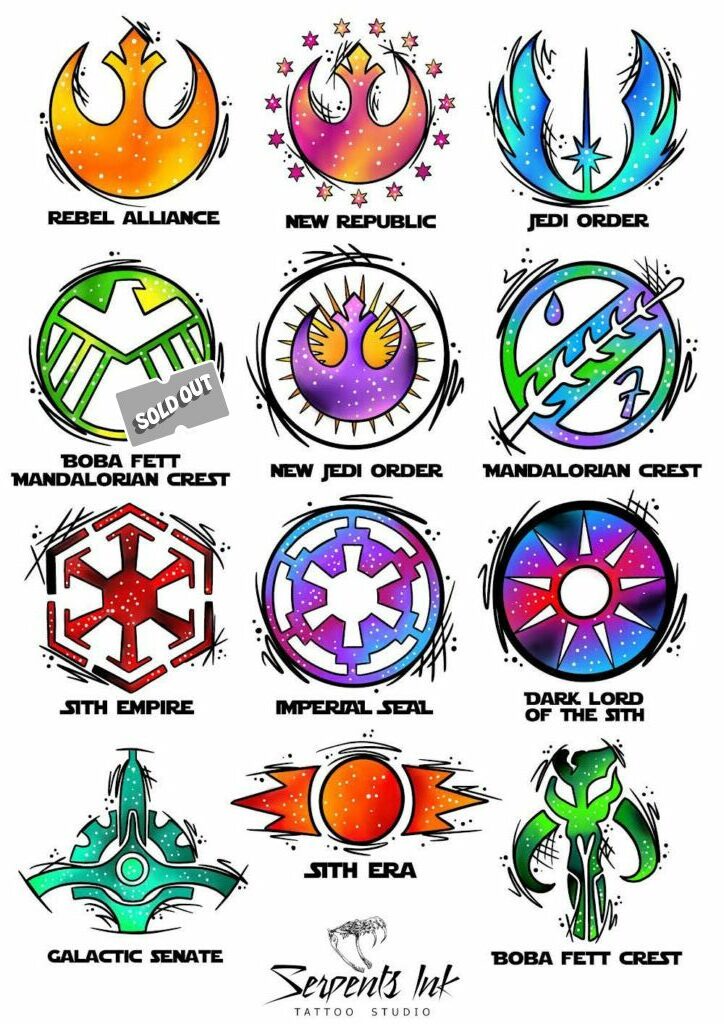 Page 1 
$160 each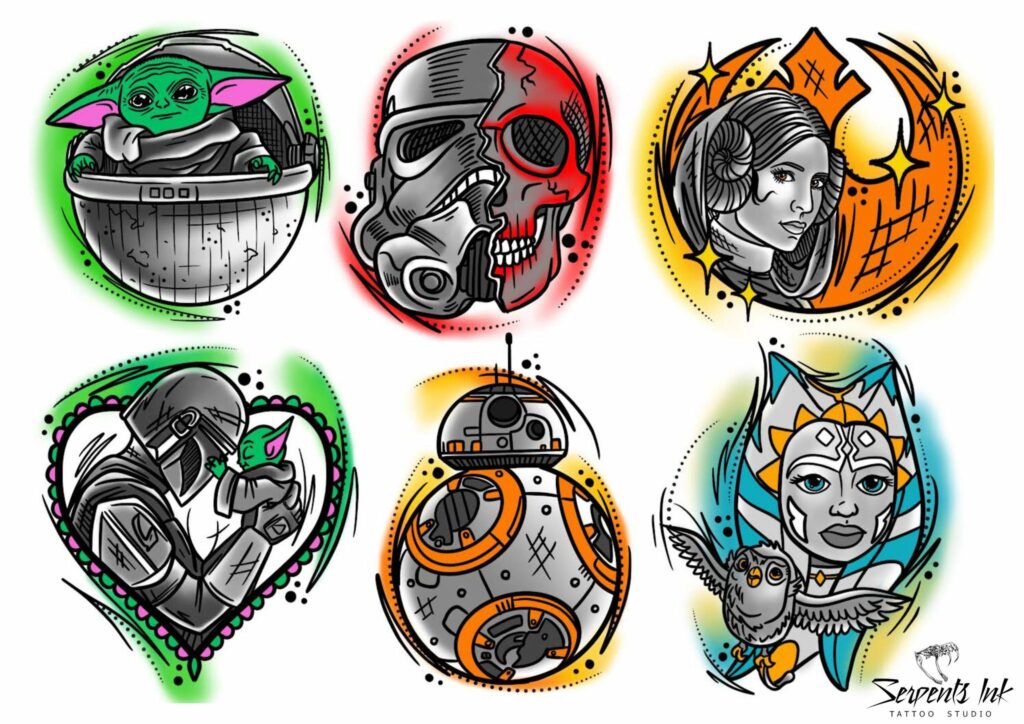 Page 2 
$250 each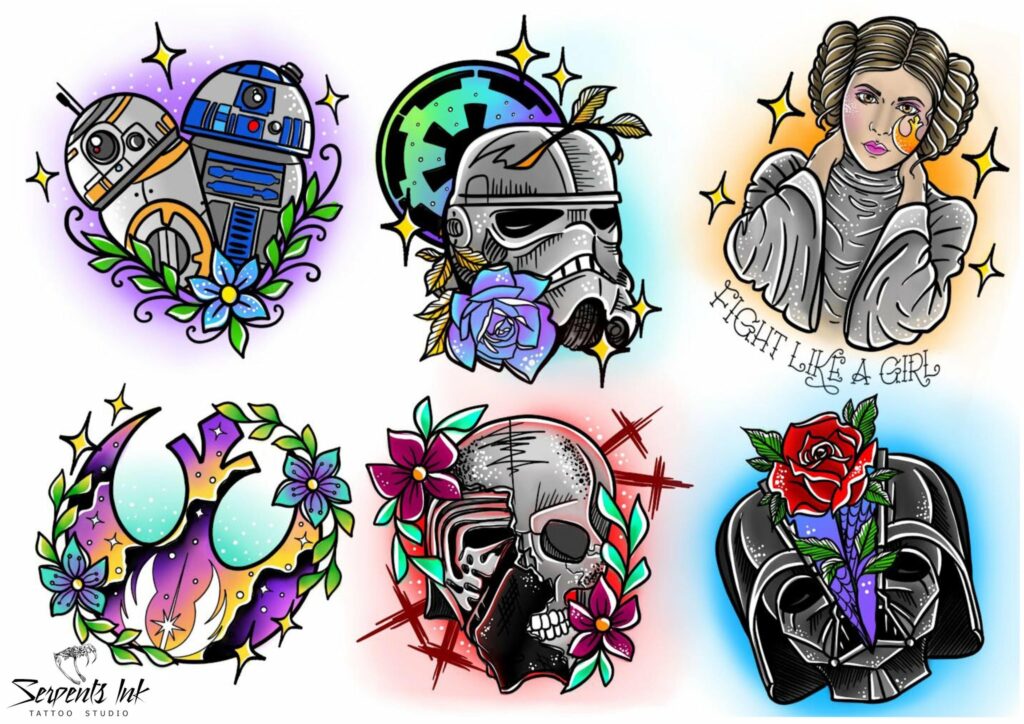 Page 3
$300 each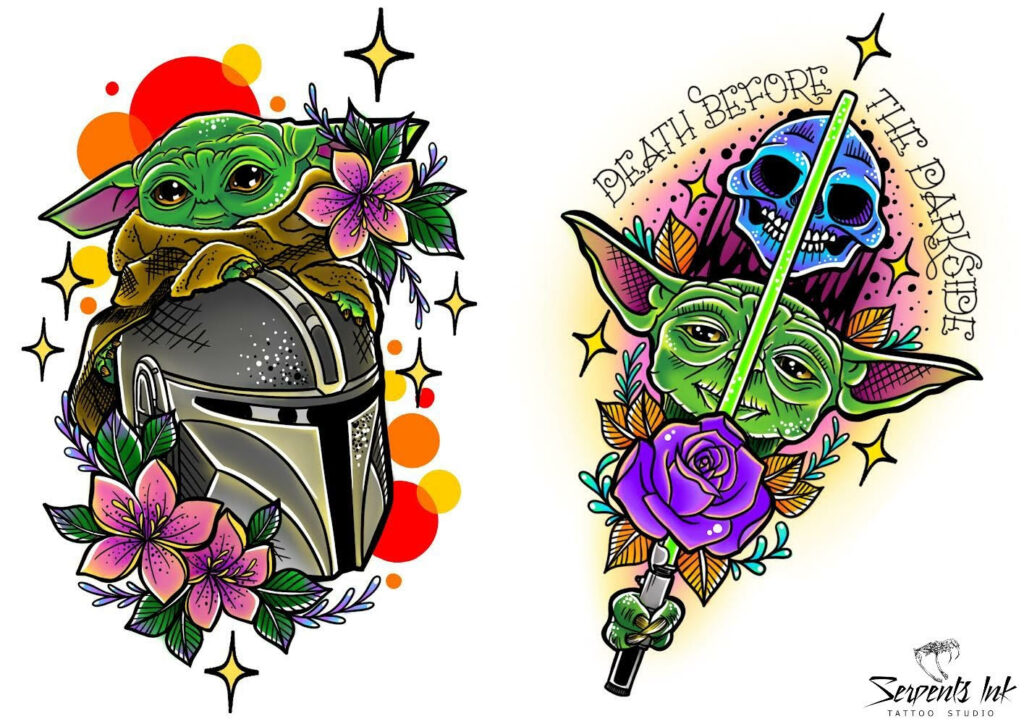 Page 4
$640 each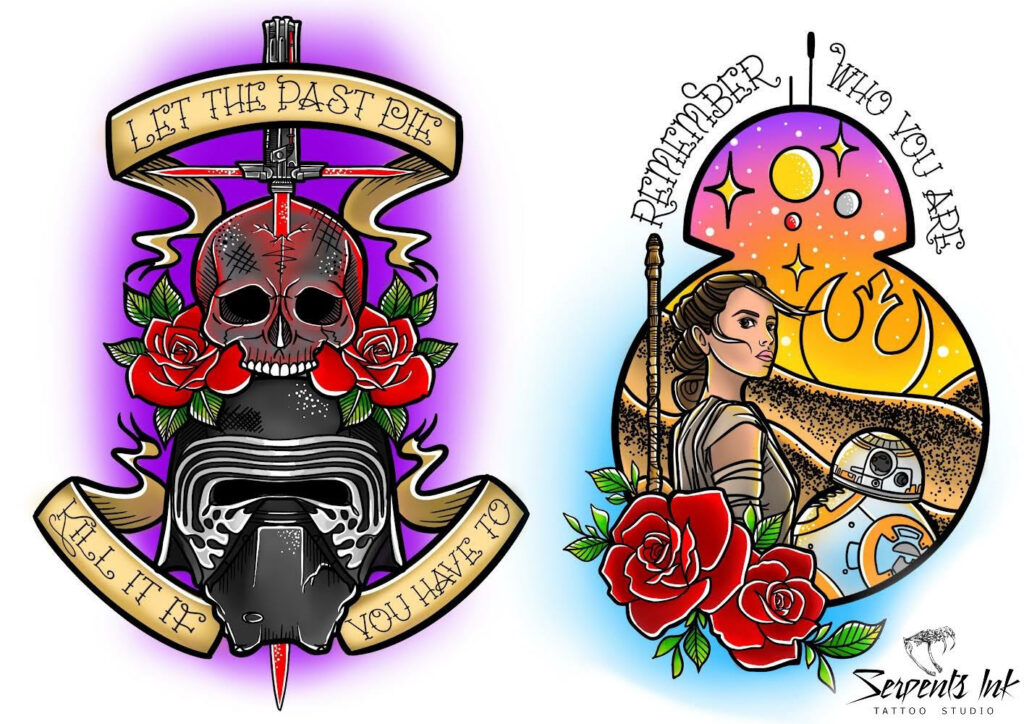 Page 5 
$640 each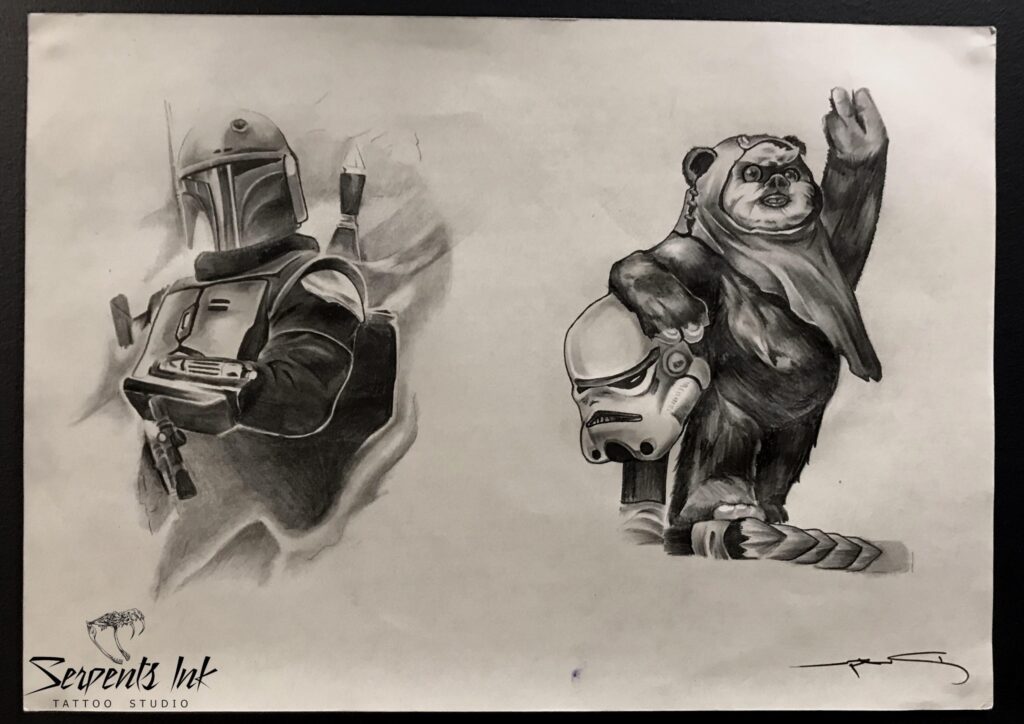 Page 6
$300 each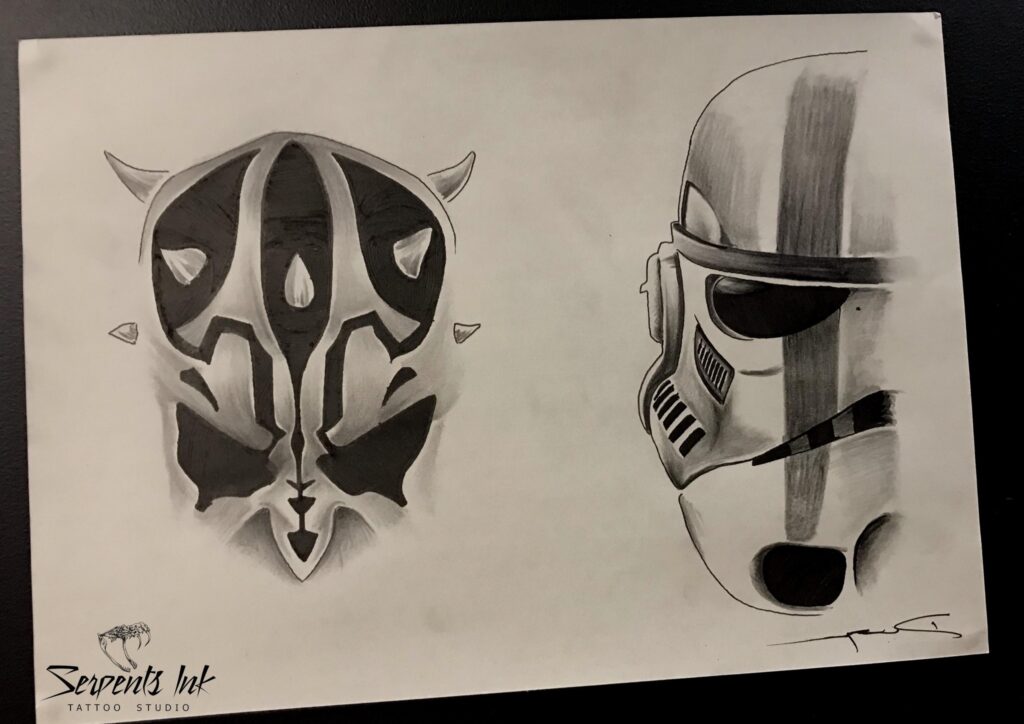 Page 7
$280 each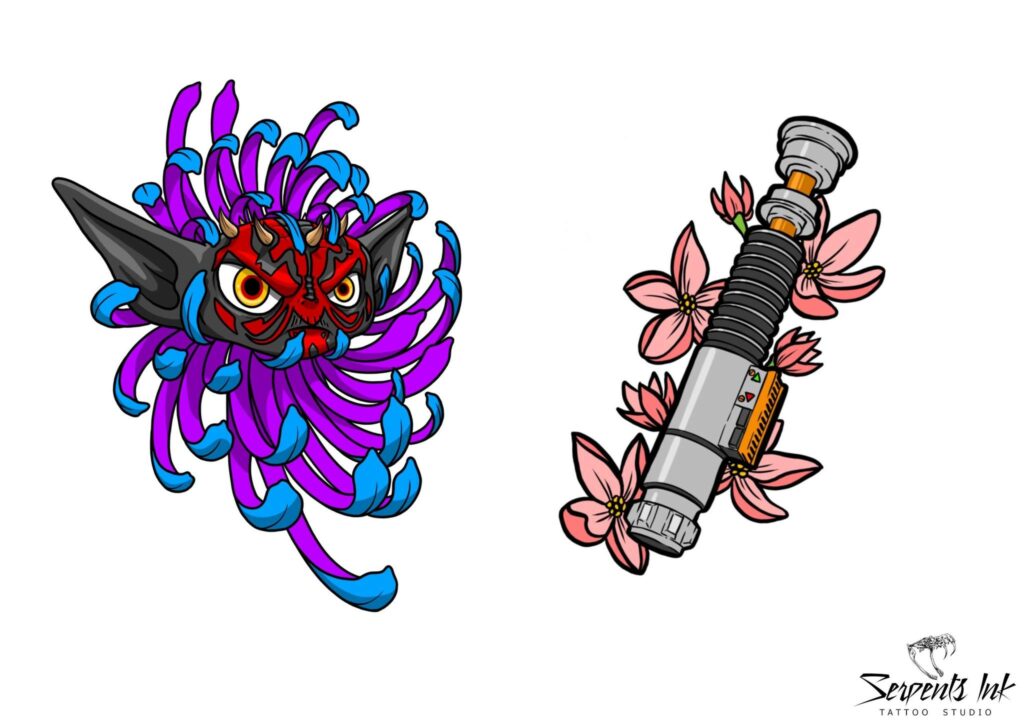 Page 8
$350 each